How do I change a content width?
We use the 12-column grid system to style the content. It means the content always consists of 12 equal units.
When editing module styles in Styles tab, set 'Width to container' for each content item to tell the number of columns the items should take up.
In the example below we give the text the width of 1/2 container, which equals 6/12. And the image takes up 5 of 12 columns.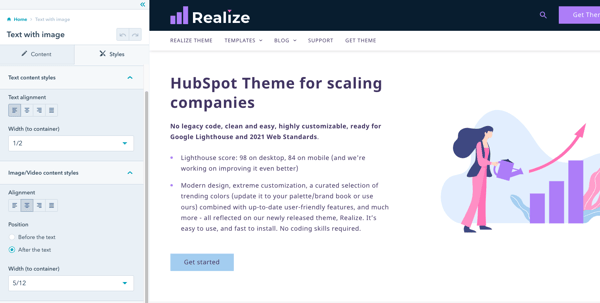 Prefer to position one element above the other? Simply give either of them the full width.