4 min read
GDPR Consent Form and Chat Message Examples
By: Mike on Apr 30, 2019 12:52:00 AM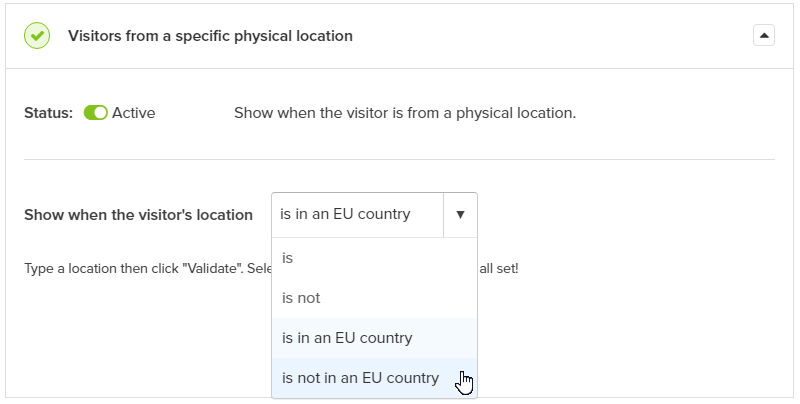 As GDPR launch date is approaching fast, most of the CRM and Marketing Automation systems already released their updates with GDPR support.
Even though GDPR effective date is 25th of May, I think it is only the beginning and we are about to see best marketing practices and clarifications.
By user request, you should be able to provide customer/prospect all the information you've collected. To not take the risk of being overwhelmed with requests you can add to your privacy statement something like this: "We reserve the right to ask you for proof of your identity and to charge you a fee of twenty US dollars ($20) to meet our costs in granting any data access request you make."
You should ask consent for tracking user data on your website (Analytics, User action tracking, Facebook Pixel etc.). We recommend one of these two services that ask the user for permission to use cookies to track information: https://www.cookiebot.com/en/gdpr-cookies/ https://www.civicuk.com/cookie-control
Here's an example of the notification from cookiebot:

When user clicks "Show details" it shows detailed information for each script: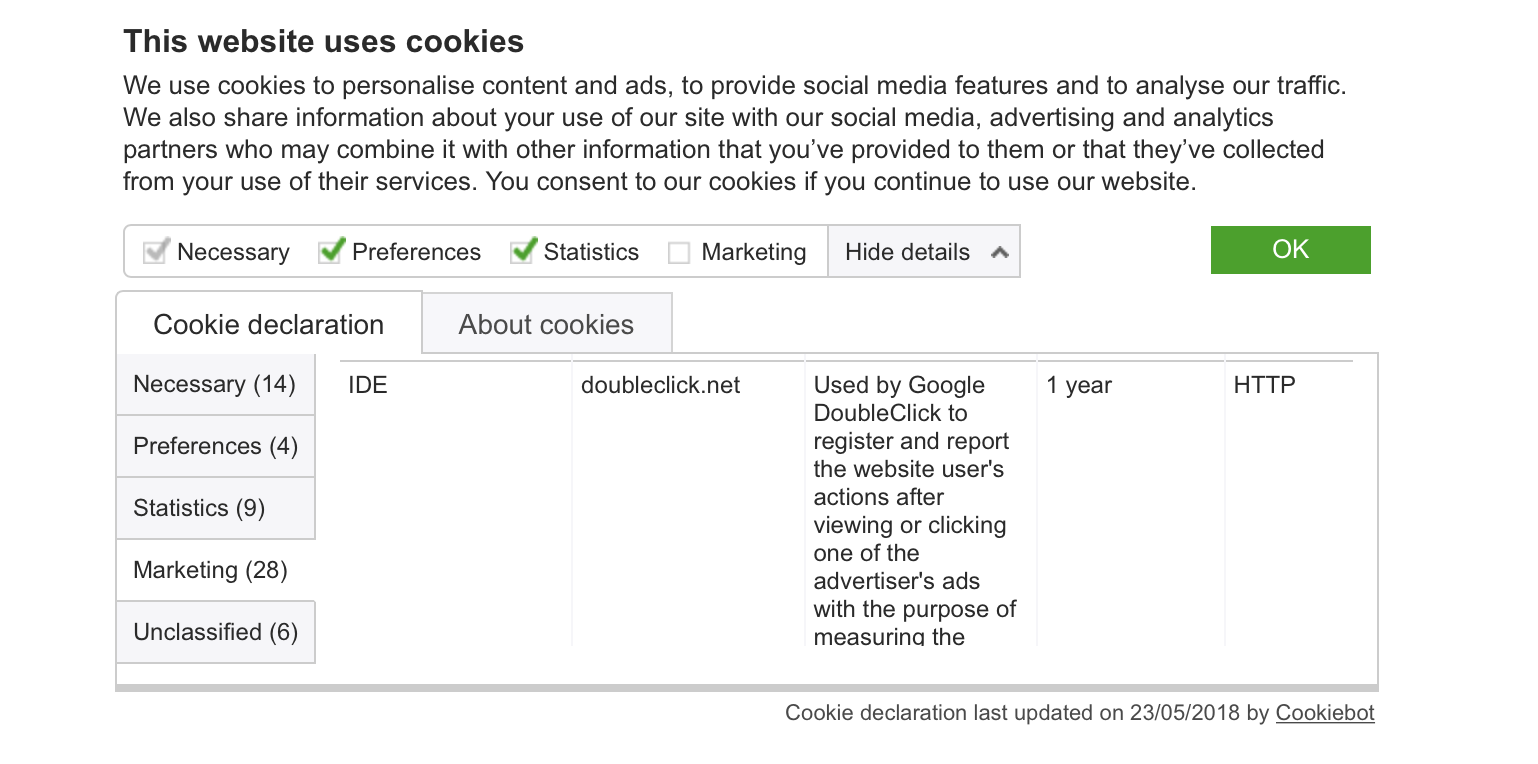 And here's another example of cookie control by CIVIC: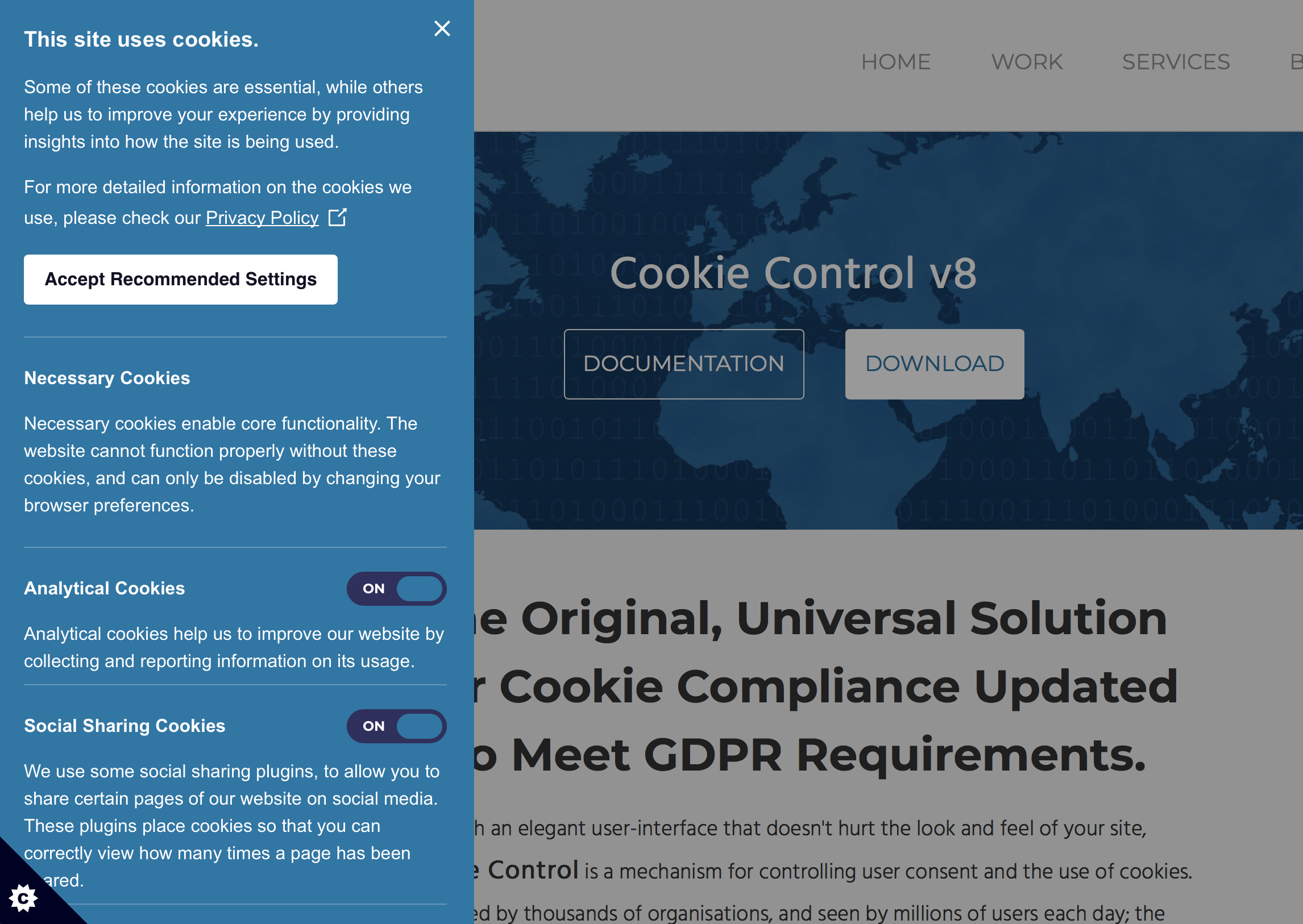 When you collect email you should ask a person to confirm that he gives consent of his personal data processing. Most of the marketing software was updated to support that.

Examples of the forms:
And here's a cool option for those who can use "legitimate interest" as the lawful basis to process and communicate - no checkboxes. But first, check with your lawyer if you can use legitimate interests for your business.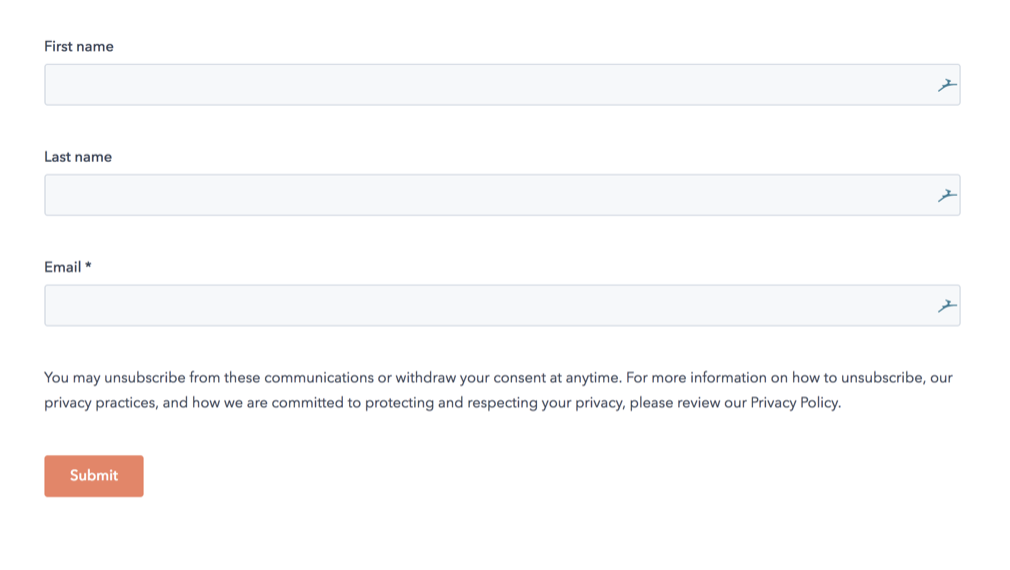 If you use chat on your website - you may want to add Welcome message/Simple chatbot to get consent: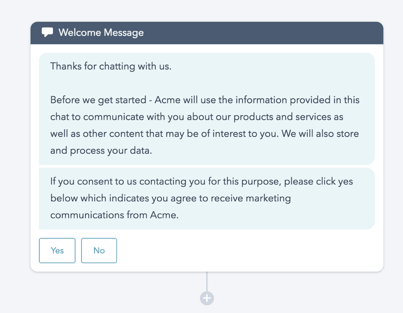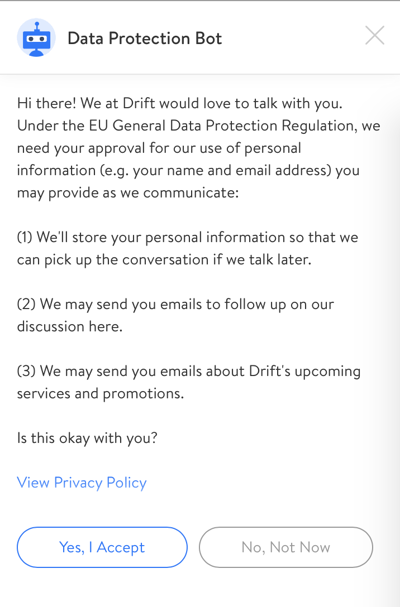 Some services have added smart rules to identify if the visitor is from EU. Here's an excellent example of
OptinMonster
service that helps collecting emails with forms, popups, topbars, widgets etc.: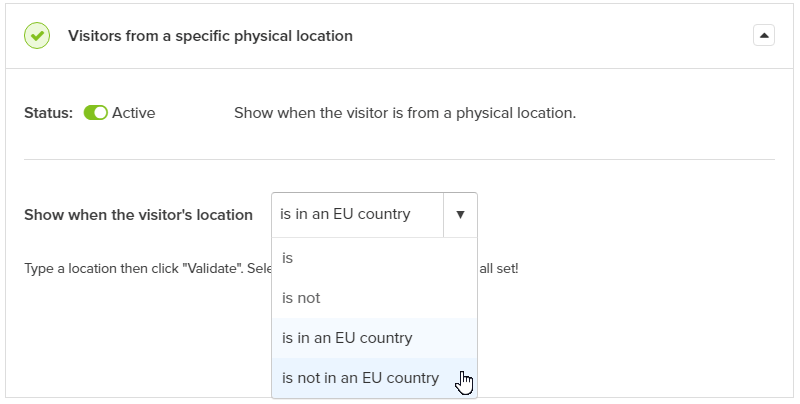 Using these rules you can create a form EU visitors with consent checkbox and for visitors outside EU the one without checkbox.
Is there an alternative of adding checkboxes to the form?
Yes. You can use double opt-in. The feature that is supported by most of the email services. After user submits the form he receives the email asking for his consent to receive marketing or any other emails. If he doesn't click on confirmation email he is not subscribed and doesn't receive future emails.
Next one is important for SaaS services, some eCommerce companies and others who automatically create user accounts when someone registers/purchases something:
When you get the contact you should transparently communicate on what data was collected
If you create a user account - you need to tell this to the customer.
Here's an example of an email you can send after collecting an email:
"You've recently signed up for [SERVICE NAME].
[SERVICE NAME] allows you to do 1, 2 and 3.
This email is intended to help you understand how the data you have provided is used.
As part of our commitment to transparency and privacy we have created an account where you can access and control the data we hold on you.
Access your account here."
Need help to comply with GDPR? We can help
Disclaimer: This article is not legal advice for your company to use in complying with EU data privacy laws like the GDPR. Instead, it provides background information and our interpretation of the changes GDPR introduces. This legal information is not the same as legal advice, where an attorney applies the law to your specific circumstances, so we insist that you consult an attorney if you'd like advice on your interpretation of this information or its accuracy.