4 min read
8 Inspiring Digital Marketing Examples
By: Andy on Mar 24, 2018 11:45:50 AM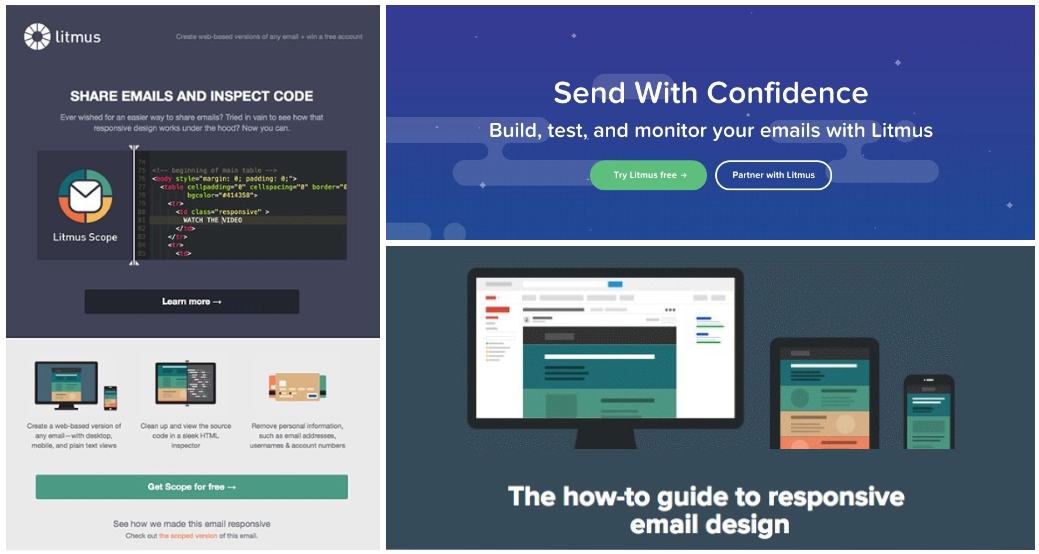 Are you feeling the itch to refresh your digital marketing campaigns, but unsure where to begin?
Digital and Inbound Marketing is all about publishing helpful and interesting content your audience wants to consume, but with the infinite number of approaches and ever-increasing creative standards, the possibilities of how your campaigns might take shape can be overwhelming.
To help get the inspiration flowing, we've collected eight best examples of truly excellent marketing.
Whether you want to rethink your approach to social media, email, or blogging, we've curated top-notch examples of tech-industry. Or, perhaps you are ready to experiment with a new medium for your content. Explore the video, microsite, and business blog examples to discover how different companies leverage digital marketing tactics and strategies to share their story.
But before we dive in a warning:
While some may say that copying is the highest form of flattery, see these examples as a means to your content genius, not the exact playbook. Keep your customers and product in mind, and let the overarching strategy behind each case prompt your brainstorming.
Microsoft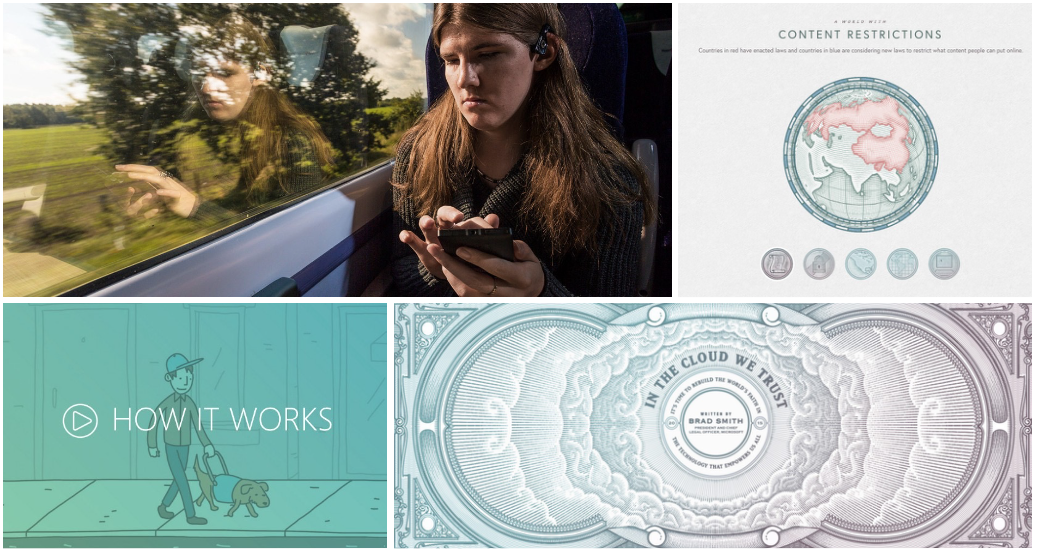 Who says B2B marketing has to be boring?
Check out Microsoft Stories and prepare to be impressed. The first thing you'll notice is visual quality of the site. As opposed to following a blog template, each post is customized with parallax scrolling, animated graphics, and tedious illustrations. Beyond the design, the writing is reminiscent of feature journalism, packed with empathetic characters and a personal touch. Despite the immense resources of a brand like Microsoft, this blog nevertheless sets a high bar for product storytelling.
Invision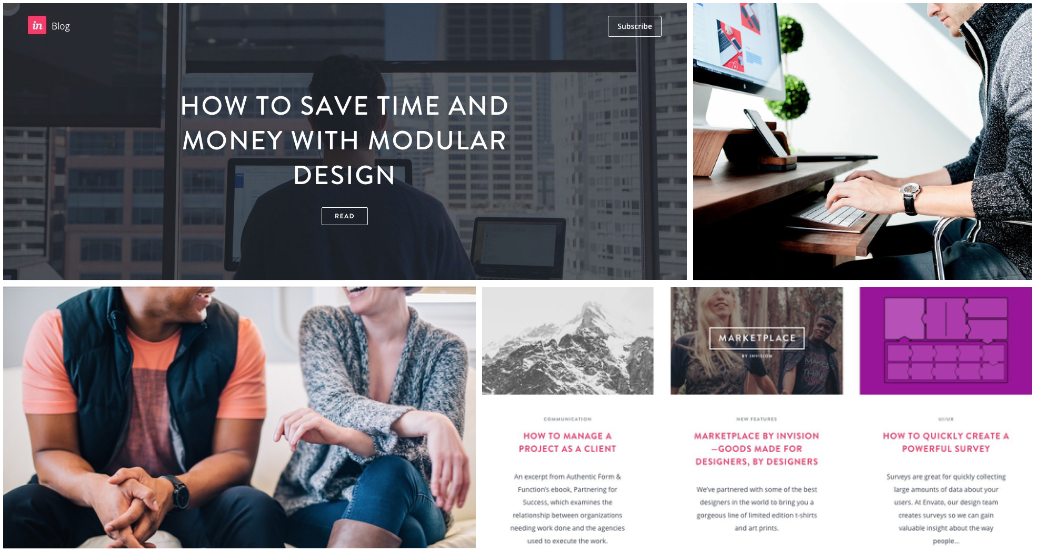 While you would expect the blog from a prototyping platform to have exceptional design, it's not simply looks that makes this blog stand out.
Instead of always featuring the product, InVision's content marketing focuses on the passion for creation every designer shares. The blog maintains a loyal audience by publishing deep-dive posts around common pain points designers feel, and reflecting back on the big picture goals of their work. And of course, the slick design doesn't hurt.
Autodesk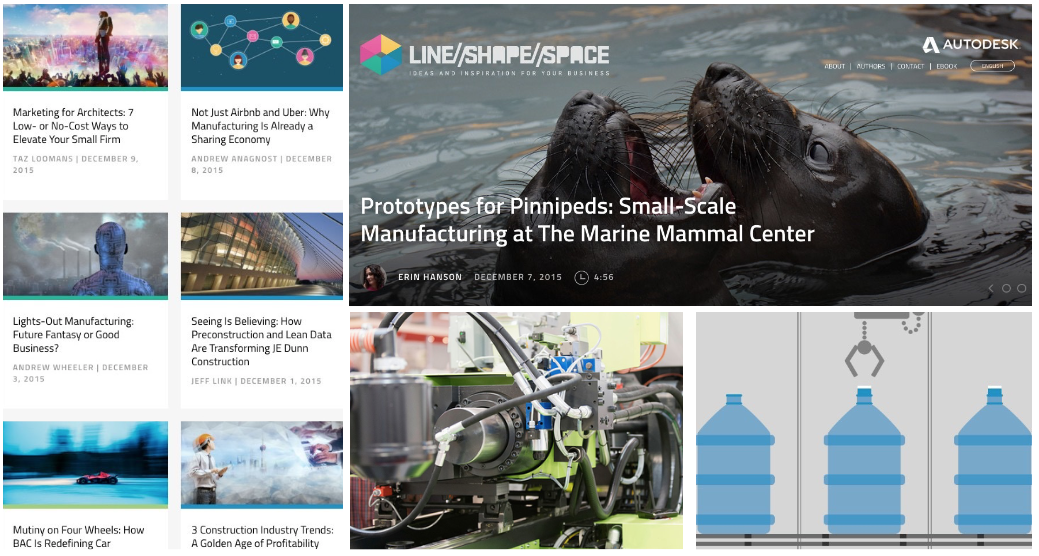 Since the blog's launch in 2013, software builder Autodesk has received a lot of buzz for Line//Shape//Space. While the brand focuses on the 3D printing and engineering niche, the blog expands to a larger audience by inspiring all businesses with a hand in design. Each post shares pragmatic business advice in the context of a story, featuring a real and unique example of innovation. In addition to the quality of the content, Line//Shape//Space uses fascinating imagery to invite readers into each story.
Backbase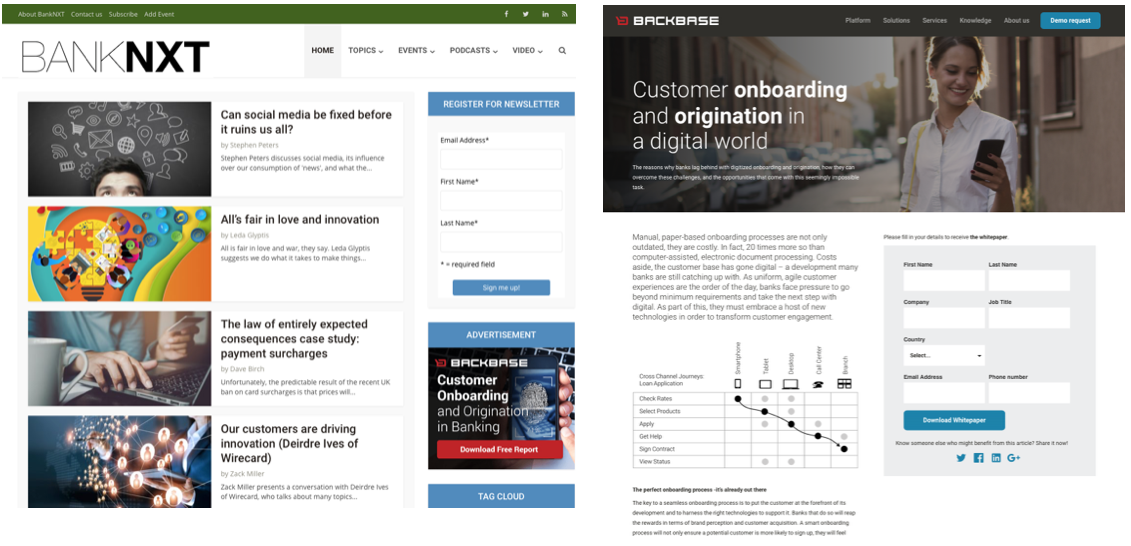 Backbase, banking software development company, shows amazing example of effective digital marketing campaigns.
Over few years they were investing into the content of standalone business blog BankNXT - with regular interviews, industry insights and soft-sell of Backbase product. Their marketing campaigns are not limited to blog content but also involves regular webinars, free reports and whitepapers and much more.
Hootsuite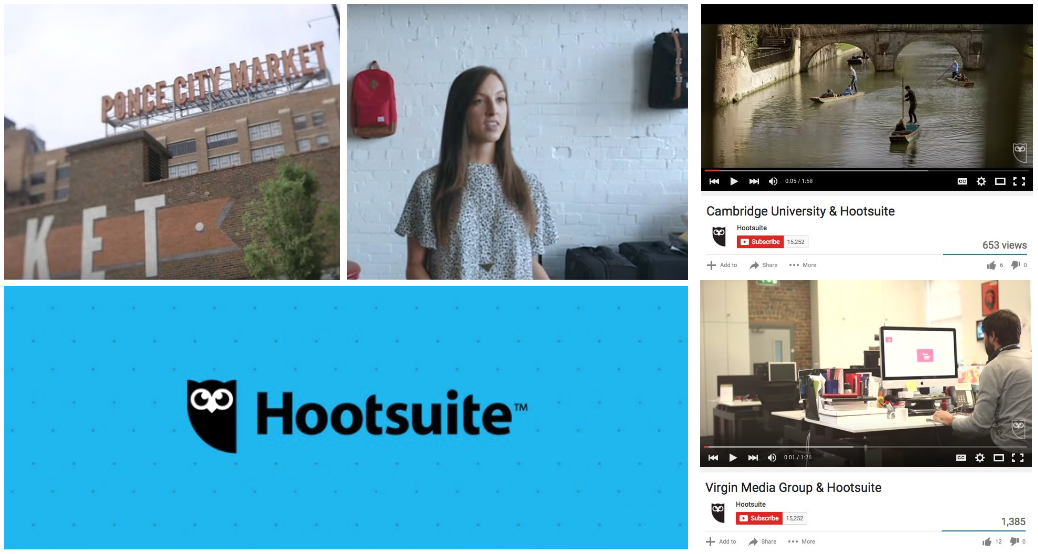 Successful B2B marketers know the power of the case study. And especially for brands in the SaaS space, these success stories are often necessary to share the customizable nature of the product for the user.
Hootsuite, creator of a social media management dashboard, uses video to highlight their customer's personality in each case study.
Check out the series on their YouTube channel to see an impressive example of each part of the video process: interviewing, production, and editing.
Wistia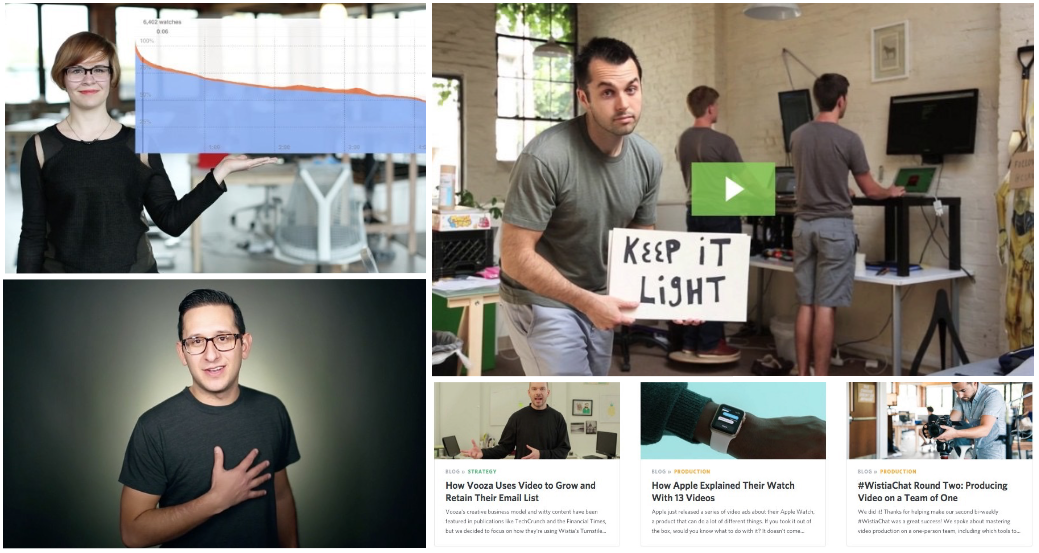 You'd expect a video hosting platform to excel at video marketing. Yet, it's not simply the lighting and lack of jump cuts that makes this an enviable marketing example. Wistia's video library consists of self-service tutorials to help businesses create awesome marketing. But before you pass this off as another set of boring educational videos, take a look. Wistia's content is helpful, courteous, and honestly, fun to watch. Packed with humor, Wisita sets an example of engaging writing brands should aspire to emulate.
Intuit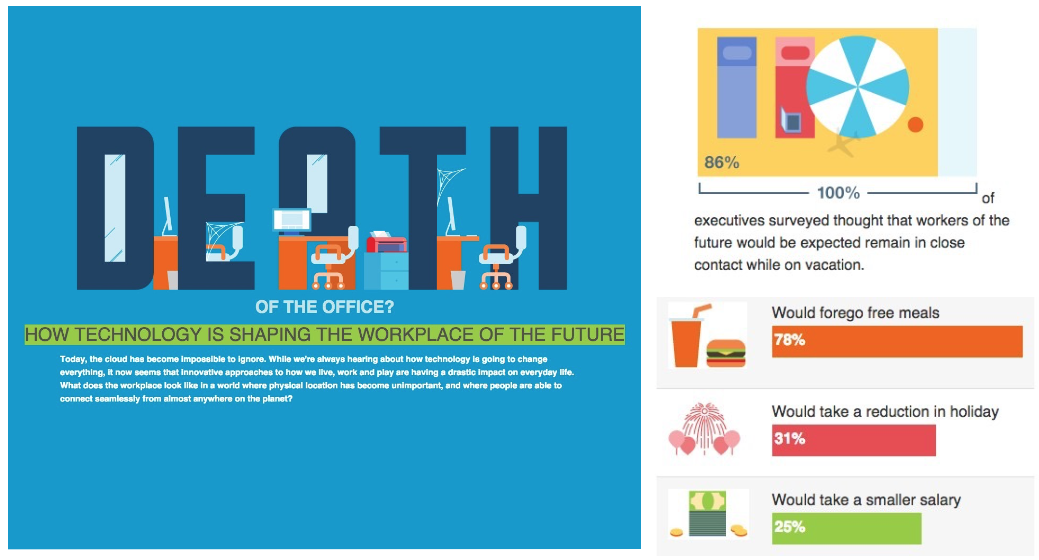 In the realm of B2B marketing, a solid grasp of data visualization can be a make-it-or-break-it attribute.
For an impressive example of an infographic that not only displays data, but animates it, check out "Death of the Office?" In this infographic, the UK division of financial software company Intuit explores the growing trend of working from home and how that has affected workplace culture.

Litmus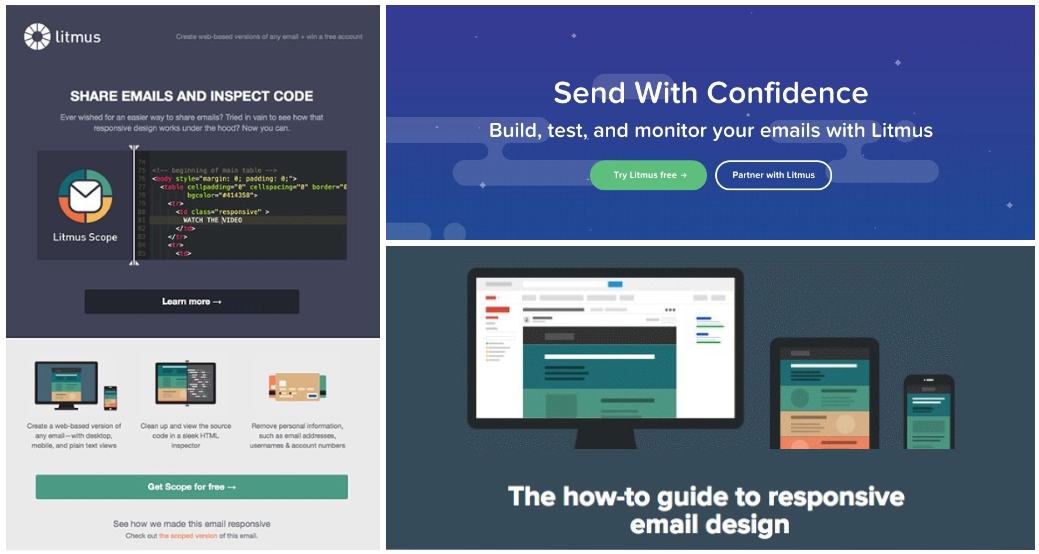 Litmus, an email testing and analytics platform, sets a high bar for what campaign emails can accomplish. As opposed to static text, each email uses eye-catching GIFs and bold colors to make the reader feel like they're on a professionally designed website, not in their inbox. Because of the superior visual elements, Litmus avoids the graymail trap and invites subscribers to explore their content further.